Text dungeon
A text dungeon game for literacy and numeracy. The file describing the dungeon is plain text, it can be edited with an editor such as Write. It is purposefully unencrypted and easily edited. 'Cheating' by reading or altering the dungeon is encouraged.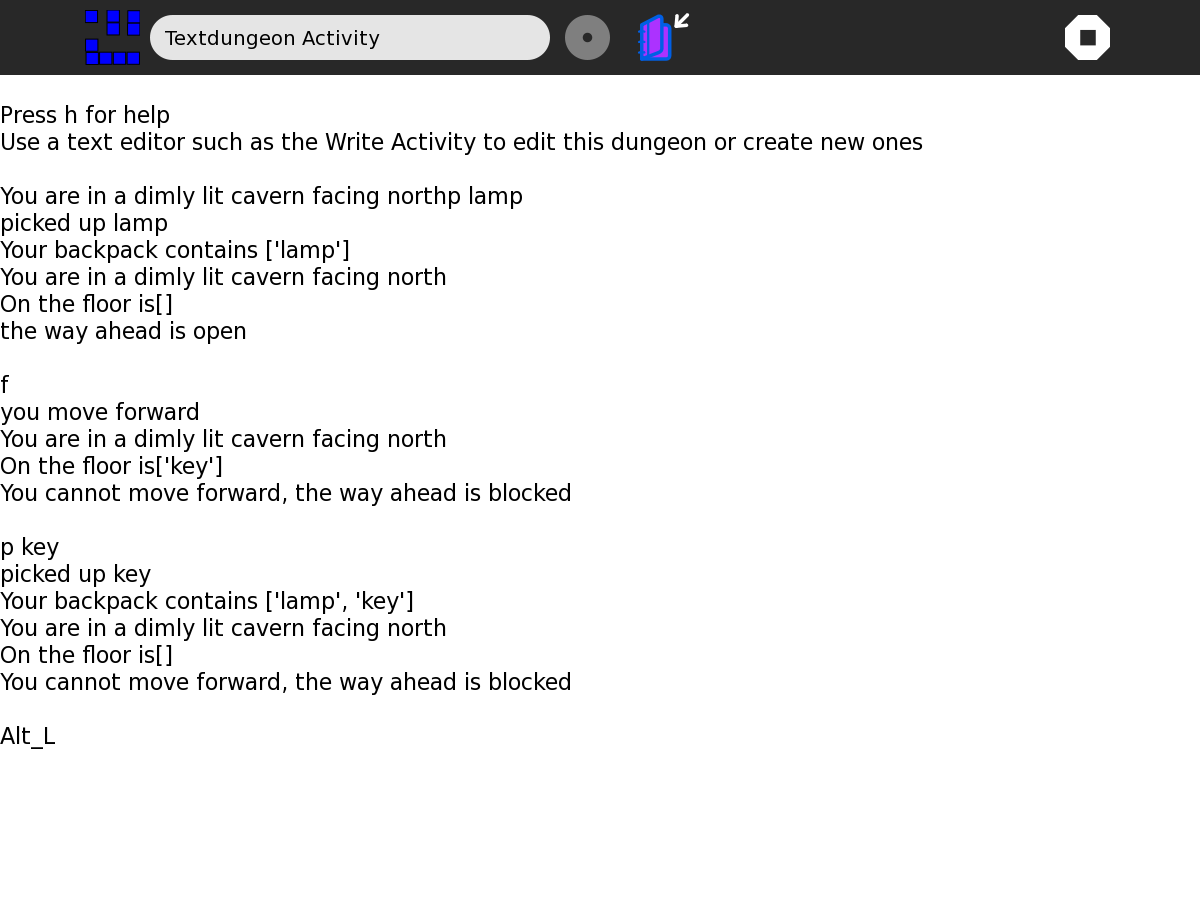 Where to get Text Dungeon
Text Dungeon activity is available for download from the Sugar Activity Library: Textdungeon
The source code is available on GitHub.
How to use
The intention is that children would both play and create dungeons to develop math, literacy and problem solving skills:
Playing the game
visualise 2D spaces (could extend to 3D or even 4D)
navigate compass directions N E S W and relationship to right, left
text literacy
can include subject related content
problem solving
Making/editing/reading a dungeon file
all the above plus
Cartesian coordinates
variables
word processing skills
programming like skills
create in any language
Where to report problems
Please report bugs and make feature requests at textdungeon/issues.